2023 SEASON
-NOW PLAYING-

Poor Yorick's Players presents

Timon of Athens 
by William Shakespeare
August 11-13, 18 at 7PM
August 19 at 2PM
Tall Trees Amphitheater
Monroeville Community Park West
Director
Adam Rutledge
Assistant Director
Jon Poli
Stage Manager
Julie Babal
Costumer
Betsy Novotny

Lights / Sound
Daniel LaMond
Producer
Sarah Shorthouse
Poor Yorick's Players' 2023 Season is produced in part by a grant generously provided by The Monroeville Foundation.
We thank the Foundation for all their hard work in the community and for helping to keep the arts alive in Monroeville.
DRAMATIS PERSONAE
TIMON, a wealthy lord of Athens
Dana Babal
Timon's Household:
FLAVIUS, Timon's loyal steward
Madeline Sclichter
LUCILLIUS, to whom Timon gives money for a wedding
Madeline Sclichter
APEMANTUS, a philosopher and cynic in Athens
Bob Colbert
ALCIBIADES, a successful general in service of Athens
Malcolm Carrington
———————————-
Alcibiades' SOLDIERS:
Tori McKeehan
Betsy Novotny
John Henry Steelman
———————————-
SENATORS of Athens:
Alexandra Hellinger
Malcolm MacKenzie
———————————-
LORDS of Athens and recipients of Timon's generosity:
LUCULLUS – Tori McKeehan
SEMPRONIUS – Betsy Novotny
LUCIUS – John Henry Steelman
———————————-
A pair of Athenian PROSTITUTES:
TIMANDRA – Alexandra Hellinger
PHRYNIA – Malcolm MacKenzie
———————————-
Representatives of Timon's CREDITORS:
ISIDOR – Tori McKeehan
CAPHIS – Betsy Novotny
VARRO – John Henry Steelman
———————————-
Two ARTISANS of Athens:
PAINTER – Alexandra Hellinger
POET – Malcolm MacKenzie
———————————-
An OLD MAN of Athens, father to Lucillius' beloved
Malcolm Carrington
———————————-
Three BANDITS outside Athens:
Tori McKeehan
Betsy Novotny
John Henry Steelman
———————————-
ABOUT THE SHOW
ACT I: A POET and PAINTER meet outside an Athenian house to observe people gathering for a party. The lords LUCULLUS, LUCIUS and SEMPRONIUS are in attendance, as is an OLD MAN, a citizen of Athens. TIMON, an Athenian nobleman, gives generous and extravagant gifts to all. Timon purchases work from the artists, hands out jewels and a horse, and promises to match the dowry of the Old Man's daughter to allow her marriage to a low-born servant.
APEMANTUS also attends, though he takes more pleasure in insulting other guests than in Timon's gifts. ALCIBIADES, a much-decorated war hero, also makes an appearance for Timon's sake, though he would rather remain in the field.
The prostitutes PHRYNIA and TIMANDRA arrive to dance with the guests, and Timon invites them to eat as well. As the party ends, Timon calls upon his steward FLAVIUS to distribute more gifts to the lords, and Apemantus warns Timon his generosity will not serve him well in the long run.
ACT II: A SENATOR discusses the debts Timon owes with his servant CAPHIS, and sends Caphis to collect. Meanwhile, Flavius bemoans the number of unpaid bills in Timon's household.
Caphis and two other representatives of Timon's creditors, ISIDOR and VARRO, speak to Flavius before spotting Timon and asking him to pay their due. The creditors then banter with Apemantus while Flavius explains the dire financial situation to a bewildered Timon, who absolutely could not have seen this coming.
Timon tells Flavius not to worry, and to ask for assistance from the lords that have so often benefited from Timon's generosity. Timon is certain his friends will not abandon him.
ACT III: Timon's friends abandon him.
In a flurry of excuses and hypocrisy, Flavius is rebuffed in turn by Lucullus, Lucius and Sempronius. Still destitute, Timon is again accosted by the three creditors. Enraged, Timon demands Flavius invite the lords to another party.
Elsewhere in Athens, Alcibiades appears before the senate to plead the case of one of his soldiers, who killed a man for insulting his honor. When the senate rules the soldier must be put to death, Alcibiades rails against the strict punishment of someone who served Athens well. Frustrated by Alcibiades' insubordination, the senators exile the general. Alcibiades vows to attack Athens in retaliation.
Finally, the lords arrive at Timon's feast, excited to learn that Timon is not truly poor and pleased to receive his generosity once more. They quickly discover they will receive only Timon's wrath, as he serves them nothing more than lukewarm water and thrown dishes. As the lords and Timon leave, Flavius is left to survey the wreckage.
—Intermission—
ACT IV: Timon wanders into the wilderness outside Athens, hurling curses upon the city and its people. Upon finding a small cave, he hunts about for roots or other food, and instead finds a chest of buried gold.
Alcibiades appears with his army, followed by Phrynia and Timandra. Seeing his friend in such a state, the general offers money he has to Timon, though he has spent most of what he has to pay his army. Timon denies his friendship and offers gold from the buried trove, in the hopes the gods will help Alcibiades destroy Athens, and then himself.
Some time later, Apemantus visits Timon. The two bicker, with Apemantus claiming Timon has taken all the appearance of the cynic but learned none of the lessons; he has only veered from one extreme of loving man to the other of hate. As a parting curse, Apemantus promises to spread the word of Timon's discovered gold.
A group of bandits come upon Timon and demand his treasure. He passes out gold amongst them, ranting that they at least are honest thieves, as all of Athens and the world is filled with thieves. Hearing his railing, the bandits decide to renounce their thievery and return to Athens to seek peace.
Timon's former steward Flavius comes from the city and attempts to give Timon comfort. Timon starts by insulting Flavius, but soon declares the steward to be the only honest man alive. Heartbroken by his former master's state, Flavius returns to Athens.
Hearing of his gold, the Poet and Painter visit Timon. He says he would gladly pay them to kill his enemies; when they accept, he bids them target each other. They flee.
ACT V: Flavius brings a senator to Timon. The senator asks Timon to return to Athens and treat with Alcibiades, as Timon is the only Athenian the banished general would call a friend. Timon refuses, but invites any Athenian who would escape Alcibiades' wrath to come to Timon's cave and hang themselves from a nearby tree. Timon then leaves, saying he has written his own epitaph. A second senator arrives after seeing Alcibiades' camp, and the two senators lament that there will be no help from Timon.
One of Alcibiades' soldiers comes to Timon's cave, finding the gravestone Timon made. Meanwhile, Alcibiades comes upon Athens' gate. The senators sue for peace, promising to open the gates to the army without a fight if Alcibiades will promise to punish only those individuals who hurt him and Timon, and not destroy the entire city. Alcibiades agrees, then the first soldier approaches and tells him of Timon's death. Alcibiades eulogises his friend, then keeps his promise of peace as he enters the city.
MEET THE CAST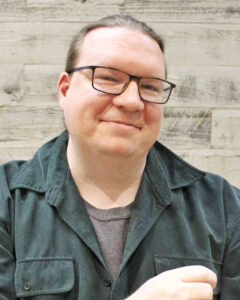 Dana Babal (Timon) This summer, Dana celebrates his 44th full production of Shakespeare as he continues his quest to direct or act in every Shakespearean play (23 down, 14 to go)! Favorite theatrical productions include Hamlet, Man of La Mancha, Henry V, Sweeney Todd, R&G are Dead, Two Gentlemen of Verona, Winter's Tale, and Jesus Christ Superstar. You can also find him across PA and OH hosting Broadway and Disney karaoke shows for his company, NonStop Broadway. Dana wishes to thank Julie for her constant support.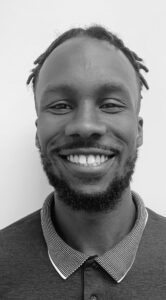 Malcolm Carrington (Alcibiades / Old Man) Malcolm is excited to be taking part in his first Poor Yorick's production. Studying and participating in theatre arts in Secondary, Post-Secondary school and has always been a fun calling. A goal of 2023 was to "Find a way to get on stage," so huge thank you to Adam for the opportunity in Timon of Athens. Friends and family thank you for the support!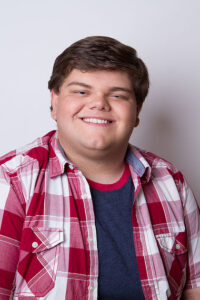 Bob Colbert (Apemantus) Bob is thrilled to be taking part in another production with Poor Yorick's Players, having appeared in The Tempest, Comedy of Errors, Measure for Measure, and Twelfth Night. Bob has also performed with such Pittsburgh theater companies as Steel City Shakespeare Center (where he recently directed and acted in The Merry Wives of Windsor), Pittsburgh Shakespeare in the Parks, and Gemini Children's Theatre. At Gemini, Bob performs in both their mainstage shows and their field trip/school outreach program. Enjoy the show!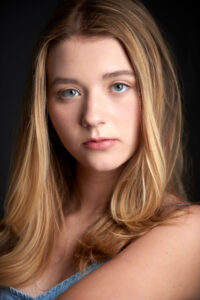 Madeline Schlichter (Flavius / Lucillius) Maddie is ecstatic to make her debut with Poor Yorick's Players! Previous Shakespearean credits with Youth Shakespeare Society of Pittsburgh include Romeo and Juliet (Juliet), Much Ado About Nothing (Beatrice), and Twelfth Night (Olivia). Additionally, Madeline is a one-time Finalist and two-time Honorable Mention award winner in the Pittsburgh Shakespeare Monologue and Scene Contest. She will be attending Duquesne University in the Fall to pursue a BS in Biomedical Engineering. Much love to her family and this amazing company. @maddiejosings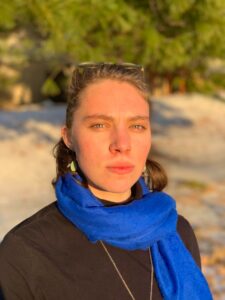 Malcolm MacKenzie (Poet / Phrynia / Senator 1) Malcolm is an actor and playwright hailing from Pittsburgh, Pennsylvania. They are thrilled to return home to Yorick for another show. Some of Malcolm's recent work includes A Midsummer Night's Dream (Oberon/ Theseus/ Fight Choreographer; Penn State Center Stage), Bone Play (Playwright/ Director/ Fight Choreographer; Penn State School of Theater), Twelfth Night (Sebastian; Prime Stage), and Comedy of Errors (Dromio of Ephesus; Poor Yorick's Players). Malcolm is a certified Actor Combatant with the Society of American Fight Directors and is currently studying for their BFA in Acting from the Penn State School of Theater.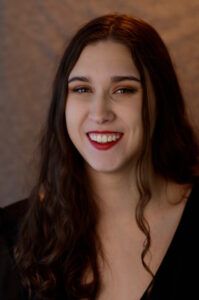 Alexandra Hellinger (Painter / Timandra / Senator 2) Alexandra is thrilled to be joining Poor Yorick's Players yet again in Timon of Athens. This is her second show with the company as she was recently seen in The Tempest and she has had a wonderful time with so many great people. A Seton Hill University graduate, Alexandra recently finished up her 2022-2023 tour with Saltworks Theatre Company and is excited to be joining the tour again for the 2023-2024 season. This summer and fall you can catch her assistant directing and choreographing Pittsburgh Shakespeare in the Park's all female production of Antony and Cleopatra as well as some puppets shows with Puppets for Pittsburgh. She would like to thank her wonderful family and friends for always continuing to support her!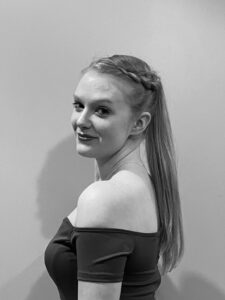 Tori McKeehan (Lucullus / Isidor / Bandit 1 / Soldier 1) Tori is excited to return to the stage for the second time this summer with Poor Yorick's Players! No stranger to the stage, this is Tori's 46th production, and she is thrilled to be making her return after a Covid hiatus. In her real life, she works as an Immigration Paralegal for a law firm. Thank you to her parents, her siblings, her wonderful partner Nick and most importantly, her dog Nightshade. Please enjoy the show!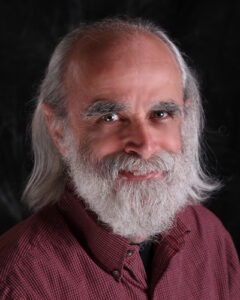 John Henry Steelman (Lucius / Varro / Bandit 2 / Soldier 2) John Henry has been in eight previous Poor Yorick productions, including the title roles of King Lear and Henry IV, Part 2 and most recently Prospero in The Tempest. Last year he directed Measure for Measure here. Favorite Shakespearean roles performed elsewhere include Feste in Twelfth Night (Hobnob Theatre and Indiana Players, 20 years apart), Duncan in Macbeth (PICT), and Leonato in Much Ado About Nothing (South Park). He and his wife, Sara, also coach the IPI Shakespeare Team. They are proud to report that one of their students won the award for Best Upper Division Monologue in Pittsburgh Public Theater's Annual Monologue and Scene Contest this past year.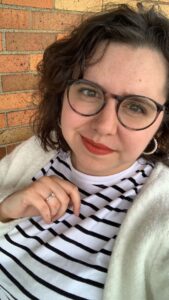 Betsy Novotny ( Sempronius / Caphis / Bandit 3 / Soldier 3 and Costumer) Betsy is pleased as punch to return Poor Yorick's Players! She is a BFA graduate of Clarion University. Her previous Yorick credits include The Comedy of Errors (Dromio of Syracuse), The Merchant of Venice (Nerissa), and Twelfth Night (Clown). Love to the Fam, the cats, and Darling.
——————–
Julie Babal (Stage Manager) Julie is pleased to be back in the position of Stage Manager for this production. She is a founding board member and the treasurer of Poor Yorick's Players. Some of her favorite Yorick directing credits include Henry V, Hamlet, and Much Ado about Nothing. Enjoy the show!
Jon Poli (Assistant Director) Jon is excited to be making his debut as Assistant Director. Many thanks to the great cast of Timon for making it a smooth and fun ride. He has acted in numerous shows for Poor Yorick's Players. His roles include Antipholus of Ephesus in Comedy of Errors, Mr. Ford in Merry Wives of Windsor and Benvolio in Romeo and Juliet. Much love to April, Ziggy and Richard!
Adam Rutledge (Director) "Timon of Athens" marks the fifth production Adam has directed for Poor Yorick's Players, and, depending on how you count, puts him somewhere around 20 shows overall with Yorick, including performances in "King Lear" (Gloucester), "King Henry IV," (Parts 1 and 2, as King Henry and Falstaff, respectively), and "The Winter's Tale" (Polixenes). He has also appeared with numerous other Pittsburgh companies, including Prime Stage Theater ("Twelfth Night," "Twelve Angry Men," and others) Brawling Bard Theater (at the first five Pittsburgh Fringe Festivals, including the Best-Ensemble-Award-winning "A Dream of Midsummer"), Pittsburgh Shakespeare in the Parks (including "Romeo and Juliet," "As You Like It," "Twelfth Night" and others) and as a company member of The New Renaissance Theatre Company (performances and direction in Unrehearsed Shakespeare Project tours since 2014 as well as 2018's Pittsburgh premiere of David Davalos' "Wittenberg"). Adam is also a fight choreographer and stage combatant consistently training under the Society of American Fight Directors since 2004. Thank you to Tonya: there but for the grace of you, go I.
Thanks to Yorick's 2023 Patrons!
Ginny B
Brad K
Christine K
Katrina K
Brandon M
The Novotny Family
Jillian S
Tim Z
And our many anonymous donors
Become a Patron at www.patreon.com/pooryoricksplayers
PLEASE FEED YORICK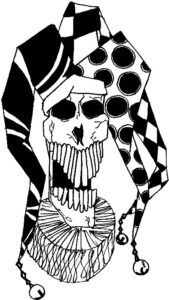 Yorick isn't just our mascot – he's our donation box! You can find him at our concession stand. Poor Yorick's Players is a nonprofit organization completely funded by the public, so please feed Yorick. Doesn't he look hungry?
SPECIAL THANKS
Monroeville Recreation and Parks
The Monroeville Foundation
Hope Echegaray
---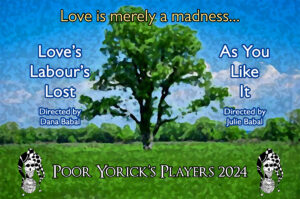 ---
This production uses these sounds from freesound:
"war horn" by adharca ( https://freesound.org/people/adharca/sounds/539956/ ) licensed under CC0
"roman horn announcing sound" by deleted_user_6109353 (https://freesound.org/people/deleted_user_6109353/sounds/342364/) licensed under CCBY 3.0
"Short Brass Fanfare 2" by _MC5_ (https://freesound.org/people/_MC5_/sounds/524848/) licensed under CCBY 4.0