2023 SEASON
-NOW PLAYING-

Poor Yorick's Players presents

THE TEMPEST
by William Shakespeare
June 2-4, 9 at 7PM
June 10 at 2PM
Director
Tim Zeddies
Stage Manager
Betsy Novotny
Asst. Stage Manager (Intern)
Loki Brown
Run Crew
Ben Novotny
Costumer
Erin Zeddies
Producer
Dana Babal
Poor Yorick's Players' 2023 Season is produced in part by a grant generously provided by The Monroeville Foundation.
We thank the Foundation for all their hard work in the community and for helping to keep the arts alive in Monroeville.
DRAMATIS PERSONAE
Prospero, a sorcerer, deposed Duke of Milan
John Henry Steelman

Miranda, his daughter
Tori McKeehan

Ariel, a spirit of the island
Kelsey Walls

Caliban, beastly native of the island
Maddie Kocur
———————————-
Alonso, King of Naples
Bob Scott

Ferdinand, his son, Prince of Naples
Alexandra Hellinger

Sebastian, Alonso's sister
Kelsey Rhea

Antonio, Prospero's brother, now Duke of Milan
David Hurlbert

Gonzalo, a wise counselor
Nathan Wagner
———————————-

Stephano, the King's drunken butler
Bob Colbert
Trinculo, the King's jester
Trevor Buda
———————————-
ABOUT THE SHOW
Years ago, Prospero, a good and powerful sorcerer, was exiled to a remote island with his daughter Miranda. Now a ship carrying those who betrayed him has sailed too close to the island, and Prospero conjures up a storm to bring them to his doorstep.
MEET THE CAST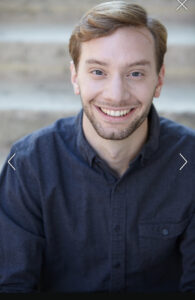 Trevor Buda (Trinculo) is a Pittsburgh native making his debut appearance with Poor Yorick's Players.  In Pittsburgh, he has appeared in The 39 Steps (Clown) and The Lion, The Witch, & The Wardrobe (Fenris Ulf) with Prime Stage Theater, as well as The Metromaniacs (Damis) at Little Lake Theater. He is also an actor in Saltworks Theater's touring productions. In Ohio, he has appeared in Hamlet (Horatio), All's Well That Ends Well (Bertram), Dracula (John Seward), As You Like It (Silvius), and others with the Ohio Shakespeare Festival. He is a graduate of Baldwin Wallace University. He sends love to his wife, Jill.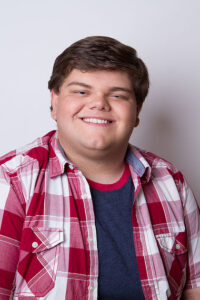 Bob Colbert (Stephano) is thrilled to be taking part in another production with Poor Yorick's Players, having appeared in Comedy of Errors, Measure for Measure, and Twelfth Night. Bob has also performed with such Pittsburgh theater companies as Steel City Shakespeare Center (where he recently directed and acted in The Merry Wives of Windsor), Pittsburgh Shakespeare in the Parks, and Gemini Children's Theatre. At Gemini, Bob performs in both their mainstage shows and their field trip/school outreach program. Enjoy the show!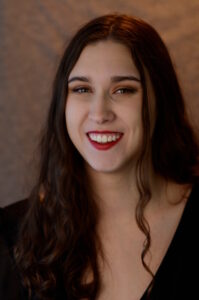 Alexandra Hellinger (Ferdinand) is thrilled to be joining Poor Yorick's Players in The Tempest. This is her first show with the company and she has had a wonderful time and has met so many lovely people! Recently, Alexandra was in Pittsburgh Shakespeare in the Parks production of Twelfth Night. A Seton Hill University graduate, Alexandra recently finished up her 2022-2023 tour with Saltworks Theatre Company and is excited to be joining the tour again for the 2023-2024 season. This summer, you can catch her performing puppet shows with the Roving Art Cart at the various parks of Pittsburgh and in Timon of Athens, Poor Yorick's next show! She would like to thank her wonderful family and friends for always continuing to support her!

David Hurlbert (Antonio) A veteran of several Shakespeare in the Park productions in Hagerstown Md. He is delighted to join Poor Yorick's Players. Daven trained at the Pittsburgh Playhouse School of Theater/ Point Park College. Past roles include: George in Virginia Woolf, Van Helsing in Frankenstein, Willie in Early One Evening at the Rainbow Bar and Grill, Phil Hogan in Moon for the Misbegotten, and Scrooge in Mrs. Bob Cratchets Wild Xmas Binge. The last role on David's bucket list is Matthew Harrison Brady in Inherit the Wind.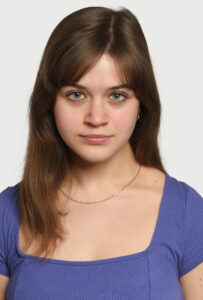 Maddie Kocur (Caliban) is a local actor, dreamer, and play-pretender who is thrilled to be making her debut with Poor Yorick's Players as this is her first performance of the Bard's!   She was last seen as Mary Warren in Vigilance Theater Group's The Crucible, and before then Claire Claremont/ Justine Moritz in Prime Stage's Frankenstein.  She hails from Seton Hill University with a BFA in Musical Theater.  Highlights of her college performances include Roxie in Chicago, Joanne in Company, Caroline in Letters to Sala, and The Seagull in Anton Chekhov's The Seagull.  Many many thanks to her family, (especially her younger sister for helping her memorize lines), friends, and teachers/ coaches for their endless support. @maddie.kocur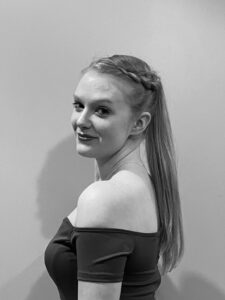 Tori McKeehan (Miranda) Tori is excited to make her return to the stage with Poor Yorick's Players! No stranger to the stage, this is Tori's 45th production, and she is thrilled to be making her return after a Covid hiatus.  In her real life, she works as an Immigration Paralegal for a law firm. Thank you to her parents, her siblings and most importantly, her dog Nightshade. Please enjoy the show!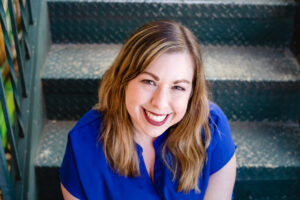 Kelsey Rhea (Sebastian) is excited to make her Poor Yorick's Players debut! Favorite credits include How Many Others (Dr. Marta Havryshko) with Carnegie Mellon University, Love Letters (Melissa Gardner), The Bishop's Wife (Julia Brougham), and Wrinkle In Time (Mother). Kelsey's next project is a short film being shot in Baltimore or you can see her performing locally in the Pittsburgh Savoyard's production of The Servant of Two Masters in July.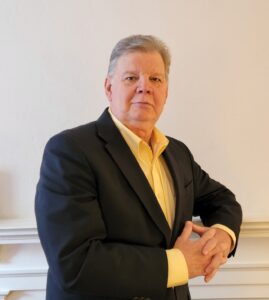 Robert Scott (Alonso) Robert has been active in the local theatre and film scenes for over 20 years as an actor, writer, director and producer. This is his third appearance with Poor Yorick's Players, previously appearing in Measure for Measure and A Midsummer Night's Dream. He has worked with South Park Theatre, Shakespeare in South Park, Old Schoolhouse Players, Heritage Players, Little Lake Theatre, South Hills Players, Mon River Arts, Open Stage Theatre, PICT and numerous other groups. Robert is a founding member and past president of the Carnegie Screenwriters. Many thanks to Tim and the talented cast and crew.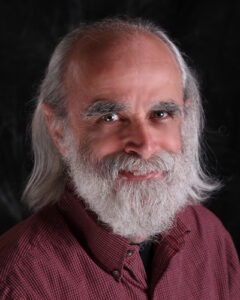 John Henry Steelman (Prospero) John Henry has been in seven previous Poor Yorick productions, including the title roles of King Lear and Henry IV, Part 2. Last spring he directed Measure for Measure here. Most recently he appeared as Ralph Crane, the editor of the First Folio, in The Book of Will (Butler Little Theatre). Favorite Shakespearean roles performed elsewhere include Feste in Twelfth Night (Hobnob Theatre and Indiana Players, 20 years apart), Duncan in Macbeth (PICT), and Leonato in Much Ado About Nothing (South Park). He and his wife, Sara, also coach the IPI Shakespeare Team, which competes in Pittsburgh Public Theater's annual Shakespeare Monologue and Scene Contest. Later this summer you will be able to see him in Timon of Athens here.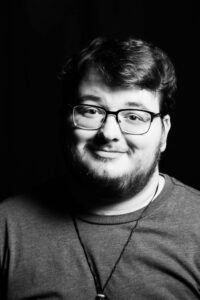 Nathan Wagner (Gonzalo) is a Pittsburgh born actor and playwright performing in his second show with Yorick. He previously appeared as Antonio in Twelfth Night last summer, and his play Perdita was produced this past winter at the New Hazlett Theater. When not onstage, he can be found playing Dungeons & Dragons, wandering aimlessly through the woods, or staring at a blank screen waiting for words to appear.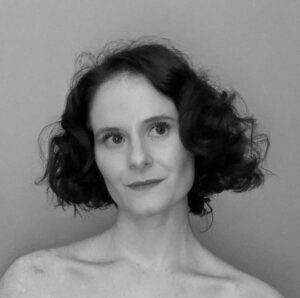 Kelsey Walls (Ariel) Kelsey is excited to perform in another show with Poor Yorick's Players. In the past, Kelsey has performed on film and onstage in several productions  with Stage & Steel, The Pittsburgh Renaissance Festival, Food For Groundlings, the Pittsburgh Savoyards, and Proud Peacock Productions. During quarantine, she ran away to a virtual circus, and began studying aerial arts, acrobatics, and contortion with Iron City Circus Arts. You can follow her adventures online as @la.belle.pitre.
——————–
Loki Brown (Assistant Stage Manager, Intern) Loki is an 8th grade student at Steel Valley Middle School and The Tempest is his first show with Poor Yorick's Players. Loki has been involved in his high school's theater program for five years. He started out in The Sound Of Music, then did stage crew for My Fair Lady and Godspell, was in the ensemble last year during Oliver!, and very recently stage managed and was in the ensemble for The Little Mermaid. Loki has danced with Fran's School of Dance for eleven years and has skated with the Skating Club of Mt. Lebanon for four years. He takes part in Middle School Drama Club, Chorus, Marching Band, Indoor Color Guard, and Concert Band at Steel Valley. He also participated in PMEA District 1 Honors Band, hosted by Steel Valley, this year. Loki would like to thank all of the amazing people who work so hard to get these productions together.
Ben Novotny (Run Crew) Ben is thrilled to work on his first show with Poor Yorick's Players. Prior stage management credits include student directed works, Situations and Holding On. On stage credits include Oliver! (Fagin and Mr. Sowerberry), Godspell (John the Baptist / Judas), and My Fair Lady (Henry Higgins). He sends his thanks to the cast and crew for all that they give to this production.
Betsy Novotny (Stage Manager) Betsy is pleased as punch to return Poor Yorick's Players!  She is a BFA graduate of Clarion University. Her previous Yorick credits include The Comedy of Errors (Dromio of Syracuse), The Merchant of Venice (Nerissa), and Twelfth Night (Clown).  Love to the Fam, the cats, and Darling.
Erin Zeddies (Costumer) is so excited to be returning to Yorick as costumer. She has been costuming for theatre since 2006 and previously worked on Yorick's The Merchant of Venice. She has been tangentially involved with Yorick for many years thanks to her husband Tim. You can find her cosplaying with her son Roland and painting in Pittsburgh 
Tim Zeddies (Director) is ecstatic to return to Poor Yorick's Players as director of The Tempest. Previously he directed The Merchant of Venice, and was assistant director on King Lear. He has also acted for Poor Yorick's Players numerous times, most recently as Duke Vincentio in Measure for Measure and Duke Orsino in Twelfth Night. Some of his favorite roles have been Prince Hal in Henry IV, King Leontes in A Winter's Tale, and Caliban in a previous production of The Tempest. He would like to thank his costumer and wife, Erin Zeddies; beyond all limit of what else in the world he does love, prize, honor her.
Thanks to Yorick's 2023 Patrons!
Ginny B
Brad K
Christine K
Katrina K
Brandon M
Jillian S
Tim Z
And our many anonymous donors
Become a Patron at www.patreon.com/pooryoricksplayers
PLEASE FEED YORICK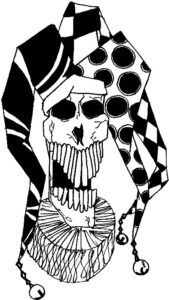 Yorick isn't just our mascot – he's our donation box! You can find him at our concession stand. Poor Yorick's Players is a nonprofit organization completely funded by the public, so please feed Yorick. Doesn't he look hungry?
SPECIAL THANKS
Monroeville Recreation and Parks
The Monroeville Foundation
---
-PLAYING THIS AUGUST-
TIMON OF ATHENS
by William Shakespeare
Directed by Adam Rutledge
August 11-13, 18 at 7PM
August 19 at 2PM
Tall Trees Amphitheater
Monroeville Community Park West