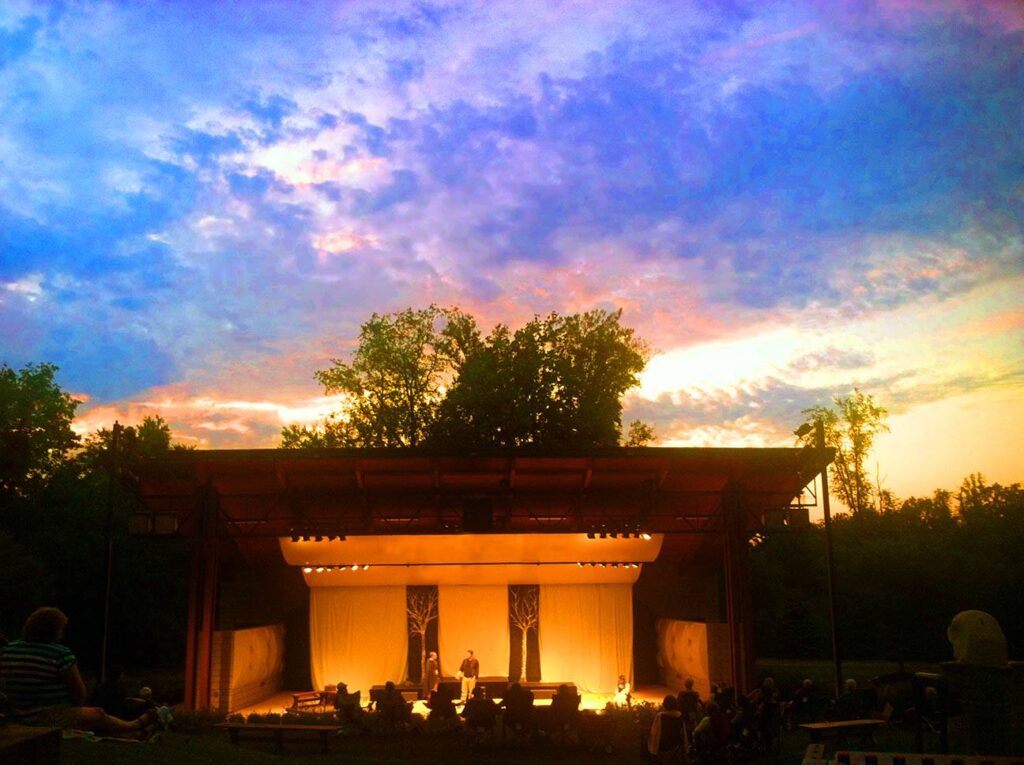 …so we'll keep this short. During our virtual birthday bash for the Bard last week, we were reminded of how important our community is to us. Though we may be far away from our home at Tall Trees Amphitheater in the Monroeville Community Park, we felt close to supporters, actors, and friends while we were laughing, reading, and listening together to celebrate William Shakespeare.
As we hope you know by now, we've adjusted our schedule to ensure the safety and well-being of all of our patrons and players: auditions are now taking place on June 27, hopefully back at Tall Trees. Our show, Measure for Measure, will be performed on August 21-23, 28-29. We're postponing our 25th anniversary performance of Hamlet until next year. And we'll keep adjusting if we need to.
In the meantime, though, we know one thing for sure: we'll keep gathering, on the phone, via email, on video calls and Facebook. We'll read verse and practice monologues and there just might be some secret plans that can earn you some prizes. We'll come together somehow to watch our friends do Shakespeare proud. Though things may not look the same as they always have, we know this for sure: our community was here before, it's here now, and you can bet we'll be here after all of this, sitting in the park with Yorick and celebrating our community theater and our theater community.